Right after owning the GTR for 3 years it needs abit of a tidy up, bonnet and wing need painting as there dented and lacquer is peeling off. Don't normally ask people opinions on things but was thinking of having a sunstrip on the back rear window on the car with gold background and Godzilla written across the top.
What's people's thoughts of sunstrip for the rear of the car?
Also might paint some of the body parts including front splitter, and maybe get rear diffuser from China and paint them gold as the car is gunmetal and alloys are now gold along with front sunstrip in gold
Here's a pic of her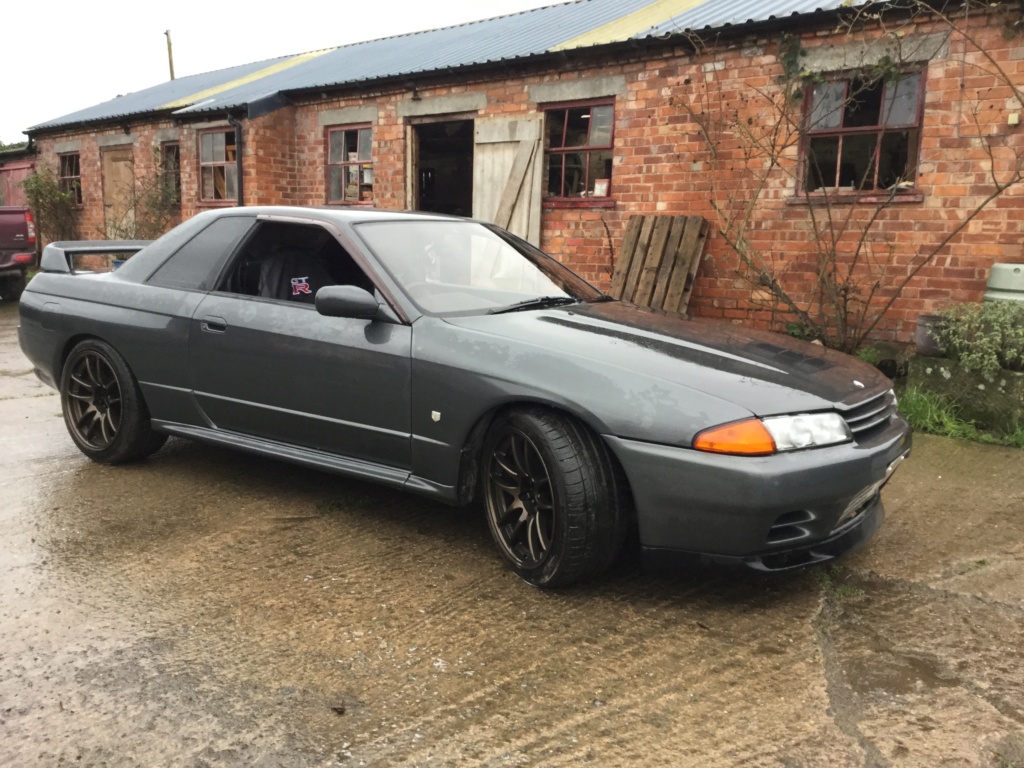 Let me know your ideas lads, gonna show her off next year at a couple of shows seeing as I always take the pulsar fancy a change.
Thanks Tom